Sunni Rogers
Esthetician/Owner
I have been with I Am Salon and Day Spa since 2009. I feel that as an Esthetician in an ever growing field, it is not only my job but my passion to keep up to date with the latest beauty and skincare products and services in order to serve and educate my clients. Trained in a variety of skincare lines, my education ranges from scientific products to natural remedies. I am confident that I will find a solution to your needs and will address all of your concerns. No matter the service, I promise to make you feel comfortable and will have you leaving confident and most importantly, happy. From customized facials to all areas of waxing, let me educate you on all your esthetic needs.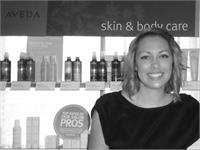 Ashlee Davis
Salon Manager/Owner
I have been with I am Salon and Day Spa since 2011. My goal is to insure that from the moment you walk into I Am Salon and Day Spa you are our only focus. We strive to make sure every guests needs are met, and their experience with us is not only enjoyable, but a memorable one.
Meghan Garner 
Salon Coordinator
I've been with I Am since August of 2016 . I've always loved the industry and feel blessed to be where I am and work with who I do. I honestly feel that We are not just another salon/spa. We are energy-based people and when you walk in, my goal is for you to feel the warmth, education , positivity, creativity and tranquility we offer at I Am Salon and Day Spa.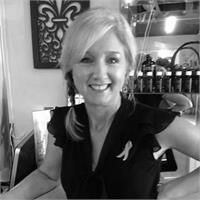 Susan Barnes
Esthetician
After taking time to raise my children, I returned to school and successfully completed Cape Fear Community Colleges Esthetics program. I joined I Am Salon and Day Spa in January 2014 and brought with me a love for the skin care industry. I love to help people look and feel their best and to help them select products that are best for keeping their skin healthy. I think of it as a privilege when a client comes to me for a service or advice. Although my favorite service to perform are facials, I also really enjoy all types of waxing, microdermabrasion services and lash and brow tints.
Hailey Axeen
Stylist
I recently moved to Wilmington in January of 2017. I am so excited to be a part of the "I am salon team"! I've been a hairdresser for almost 10 years now and couldn't be happier with my career. I love the freedom and creativity I have as a stylist, giving each and every client a personalized look. It's the greatest feeling taking care of my clients and making them feel beautiful!
Johntae Bailey
Esthetician
I am a graduate of Miller Motte College with a triple license in Esthetics, Massage therapy and natural hair. Being a triple license holder I believe in creating a balance of health and beauty. My focus is always on bringing my clients the best experience while achieving results and relaxation. I am extremely passionate about educating and empowering my clients, on ways to better care for their skin, body, hair and overall wellness.
Diana Medaglia
Stylist
I have had a passion for the hair industry my whole life. Getting to use my creativity to help clients feel and look their very best is one of my greatest pleasures. Having personally used Aveda products for many years, I find it exciting to be working with it as a professional. I am grateful to be working in the best salon in Wilmington.
Melissa Miller
Stylist
Melissa has been at I Am since 2012. She specializes in cut, color, makeup, and thermal smoothing Keratin treatments. Although she loves to work on all hair textures, she's very comfortable and knowledgeable with people with curly hair. She enjoys being able to use her creativity on a daily basis and making life-long relationships with her clients.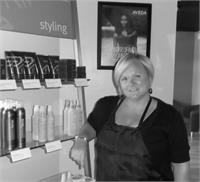 Kim Gowdy
Nail Technician
I grew up on Raleigh where I went to cosmetology school, and graduated in 2001. I moved to Wilmington in 2002. I specialize in cut, color and waxing. My passion is color,and I have been with the I Am Salon And Day Spa team since 2012. I love working with and learning about Aveda Products.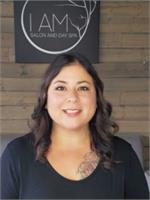 Shannon Camarro
Stylist
I have been with I Am Salon and Day Spa since October of 2013. I am originally from Greenville, NC and have been a cosmetologist since 2007. I also completed Esthetics School in 2014. I specialize in cut color and waxing. I love to be able to not only achieve what my guest is looking for, but make them feel great about their hair.
Kelsey Nall
Stylist
I joined the I Am Salon team in January of 2015 from Greenville, NC. I have been doing hair for 6 years now and I love it. I specialize in cut, color and occasion styling. I love being able to make my clients look and feel as beautiful as they are.
Katie Camero
Nail Technician
After years of successfully owning and operating my own businesses, I decided to move into the relaxation industry. I am a graduate of Miller Motte's Nail Technician program and joined I Am Salon and Day Spa in 2012. My attention to detail is what has made me such a hit with clients. One of my favorite part of my job is my interaction with clients. It is so much fun spending time with clients and hearing about their lives if they choose to share it with me. It is also important to me to be able to work with older clients who sometimes need the foot and hand care more for health reasons than aesthetics.
Christina Bruce
Massage Therapist
I have been a licensed Massage Therapist for 2 years now in North Carolina. I really enjoy deep work the most but also enjoy the relaxation that goes with Swedish massage. I have always found the therapeutic aspect of massage therapy very important when working with clients. Massage is not only therapeutic for your body but also for your mind aiding in all over well-being.
Giandomenico Perazzoli "Giando"
Massage Therapist
There is a place in everyday life when you need sanctuary and time to yourself. This is where we will meet, through therapeutic massage touch becomes healing and calming, a familiar sense of well-being. I invite you to come and experience my work. I have been a licensed Massage Therapist for 14 years. I recently joined the "I AM team" and looking forward to meet in that place, where you take good care of yourself. Deep tissue, Myofascial release, preparing or recovering from sport activities, relaxation...I have something for everyone. Be well. With respect.
Lindsay joined the I Am Salon and Day Spa team in November 2016 after having so many enjoyable experiences as a client. Her background was in the Banking Operations and Management Field and after many years in the corporate world she decided to follow her passion of teaching Yoga and sharing doTERRA Essential Oils to help individuals and families acheive their health goals. Joining the I Am team allows Lindsay to continue to promote self care and wellness through the amazing services and products I Am offers. Her goal is to ensure that you have a truly enjoyable experience from start to finish!
Kurstin
Kurstin is a North Carolina native whose love for the beach has recently brought her to Wilmington and the I Am team. She has been in the hair industry for over ten years and has a true passion for what she does. Kurstin has had the privilege of working with and training under some of the top artists in her field. Establishing and maintaining a strong relationship with clients is something Kurstin prides herself on. She enjoys customizing each cut, color, and service to all of her guests, ensuring they have the best experience possible.